Rhythm Is Gonna Get You
Gloria Estefan & Miami Sound Machine
23 hours ago
Papa Don't Preach
David Guetta & Madonna
23 hours ago
The Look of Love
ABC
23 hours ago
I'm Still Standing
Elton John
23 hours ago
Rhythm of the Night
DeBarge
23 hours ago
I've Done Everything for You
Rick Springfield
23 hours ago
80s Band
Big Lo$
23 hours ago

What Is Love
Howard Jones
23 hours ago
White Wedding
Billy Idol
23 hours ago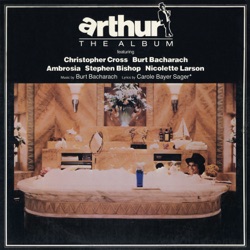 Arthur's Theme (Best That You Can Do)
Christopher Cross
23 hours ago
Ver más
The Big 80s Station en vivo
Playing The Big Hits From The Big City!
The Big 80s Station is an online radio channel that live streams globally and 24/7 the greatest hits that defined the 80s, selected by radio personalities from that decade. The channel is part of Big Sticks Broadcasting Corporation, a NY based media consultant for radio.
Frecuencias The Big 80s Station
Nueva York: Online
Lista de las canciones más escuchadas
Últimos 7 días:
1. Big Lo$ - 80s Band
2. Dead or Alive - You Spin Me Round
3. Naked Eyes - Always Something There To Remind Me
4. a-ha - Take On Me
5. Wang Chung - Everybody Have Fun Tonight
6. Level 42 - Something About You
7. The Human League - (Keep Feeling) Fascination
8. Nu Shooz - Point of No Return
9. U2 - I Still Haven't Found What I'm Looking For
10. Soft Cell - Tainted Love / Where Did Our Love Go?
Últimos 30 días:
1. Big Lo$ - 80s Band
2. Dead or Alive - You Spin Me Round
3. Scritti Politti - Perfect Way
4. Berlin - No More Words
5. Naked Eyes - Always Something There To Remind Me
6. Modern English - I Melt With You
7. M - Pop Muzik
8. Nu Shooz - Point of No Return
9. Kev Masih - Big 80s
10. Depeche Mode - People Are People
Contactos
Redes sociales
Compartir
Comentarios