Him
Rupert Holmes
23 hours ago
Let Me Love You
Mario
23 hours ago
All I Wanna Do
Sheryl Crow
23 hours ago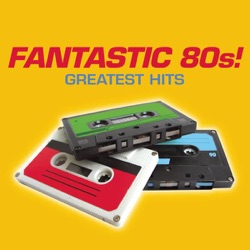 You Spin Me Round (Like a Record)
Dead or Alive
23 hours ago
Everybody Wants to Rule the World
Tears for Fears
23 hours ago
Oops Up Side Your Head
The Gap Band
23 hours ago
I Want a New Drug
Huey Lewis & The News
23 hours ago
Breakout
Swing Out Sister
23 hours ago
And She Was (E.T. Version)
Talking Heads
23 hours ago
Mama Used To Say
Junior
23 hours ago
Ver más
80s 90s Hits Radio en vivo
80s 90s Hits Radio is an online radio station specialized in the greatest Pop music hits from these decades. It live streams 24/7 worldwide and its music repertoire includes the hits from various countries and languages.
Categorias:&nbsp
90s, 70s, 80s
Lista de las canciones más escuchadas
Últimos 7 días:
1. Men At Work - Down Under
2. Def Leppard - Pour Some Sugar On Me
3. Men Without Hats - Pop Goes The World
4. Nena - 99 Red Balloons (Club Mix)
5. New Kids On the Block - Tonight
6. Peter Murphy - Cuts You Up
7. Breathe - How Can I Fall?
8. Bruce Springsteen - Born In the U.S.A.
9. Tammerlin - Can't Find My Way Home
10. Cyndi Lauper - Girls Just Want to Have Fun
Últimos 30 días:
1. Def Leppard - Pour Some Sugar On Me
2. Bonnie Tyler - Holding Out for a Hero
3. Peter Murphy - Cuts You Up
4. Men At Work - Down Under
5. Glenn Frey - The One You Love
6. Diana King - Shy Guy
7. Opus - Live Is Life
8. Men Without Hats - Pop Goes The World
9. Diesel - Sausolito Summernight
10. New Kids On the Block - Step By Step
Contactos
Compartir
Comentarios