Romeo and Juliet
Dire Straits
23 hours ago
You Make Loving Fun
Fleetwood Mac
23 hours ago
Old Dirt Road
John Lennon
23 hours ago
You're In My Heart (The Final Acclaim)
Rod Stewart
23 hours ago
Steppin' Out
Joe Jackson
23 hours ago
Lido Shuffle
Boz Scaggs
23 hours ago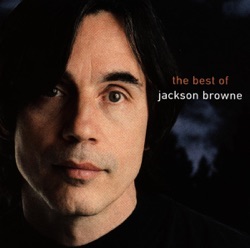 Doctor My Eyes (Remastered)
Jackson Browne
23 hours ago
Tiny Dancer
Elton John
23 hours ago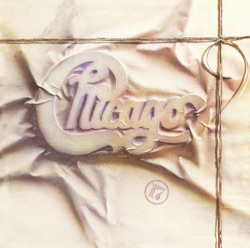 You're the Inspiration
Chicago
23 hours ago
Escape (The Pina Colada Song)
Rupert Holmes
23 hours ago
Ver más
Soft Rock Radio en vivo
The Lighter Side of Classic Rock and More!
Soft Rock Radio is an online music radio station exclusively dedicated to the best of Classic and Soft Rock from the 70s, 80s, and 90s. By live streaming globally, it offers individuals worldwide the opportunity to listen live to a radio station modeled after classic radio stations pre-80s that privileged singer-songwriter acoustic music.
Here, listeners can enjoy the best Mellow, Soft, and Yacht Rock from the 70s to the 90s, with a light touch of occasional Pop music.
Categorias:&nbsp
80s, Classic Rock, 70s
Frecuencias Soft Rock Radio
Manchester: Online
Lista de las canciones más escuchadas
Últimos 7 días:
1. DJ Suede The Remix God - O'reilly
2. SG Li Laun - Opp Pack
3. Firefall - Cinderella
4. Van Morrison - Crazy Love
5. Billy Joel - She's Got a Way
6. Kenny Loggins - Whenever I Call You "Friend"
7. Dan Fogelberg - Hard to Say
8. Peter Frampton - Baby I Love Your Way
9. Carole King - I Feel the Earth Move
10. Rocky Burnette - Tired of Toein' the Line
Últimos 30 días:
1. DJ Suede The Remix God - O'reilly
2. SG Li Laun - Opp Pack
3. Dan Fogelberg - Missing You
4. Bruce Hornsby & The Range - The Way It Is
5. Fleetwood Mac - Warm Ways
6. Elton John - High Flying Bird
7. Bob Seger & The Silver Bullet Band - Night Moves
8. Billy Joel - Just the Way You Are
9. Eagles - Try and Love Again
10. DJ Suede The Remix God - Suede Christmas Challenge
Contactos
E-mail:&nbsp
comments@softrockradio.net
Redes sociales
Compartir
Comentarios