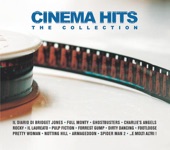 (I've Had) The Time of My Life
Bill Medley
23 hours ago
Stand and Deliver
Adam & The Ants
23 hours ago
Love in the First Degree
Bananarama
23 hours ago
Like to Get to Know You Well
Howard Jones
23 hours ago
The Power of Love
Jennifer Rush
23 hours ago
Abracadabra
Steve Miller Band
23 hours ago
Hold Me Now
Thompson Twins
23 hours ago
Livin' On a Prayer
Bon Jovi
23 hours ago
Walking On Sunshine
Katrina from Katrina & The Waves
23 hours ago
The Look
Roxette
23 hours ago
Ver más
Totally Radio 80s en vivo
Just for Hits & Giggles
Totally Radio 80's is a Australian digital radio station owned and operated by Totally Media. Best known for musical genres such as 80s.
Categorias:&nbsp
80s, Oldies
Frecuencias Totally Radio 80s
Adelaida: Online
Ballarat: Online
Brisbane: Online
Byron Bay: Online
Canberra: Online
Darwin: Online
East Ipswich: Online
Costa Dorada: Online
Hobart: Online
Melbourne: Online
Newcastle: Online
North Ipswich: Online
Perth: Online
Sídney: Online
Toowoomba: Online
Wollongong: Online
Ver más
Lista de las canciones más escuchadas
Últimos 7 días:
1. Cheap Trick - The Flame
2. Air Supply - All Out of Love
3. Irene Cara - Fame
4. ABC - Poison Arrow
5. Swingers - Counting the Beat
6. Robert Palmer - Addicted to Love
7. Talking Heads - Road to Nowhere
8. Roxy Music - Jealous Guy
9. Billy Joel - It's Still Rock and Roll to Me
10. Toto - Rosanna
Últimos 30 días:
1. Aretha Franklin & George Michael - I Knew You Were Waiting (For Me)
2. Bros - When Will I Be Famous?
3. Frankie Goes to Hollywood - Relax
4. Jimmy Barnes - I'd Die to Be With You Tonight
5. Split Enz - Dirty Creature
6. Kylie Minogue - Hand On Your Heart
7. Wham! - Bad Boys
8. Men At Work - Who Can It Be Now?
9. Uncanny X-Men - Work
10. Katrina from Katrina & The Waves - Walking On Sunshine
Contactos
E-mail:&nbsp
onair@totallyradio.com.au
Redes sociales
Compartir
Comentarios