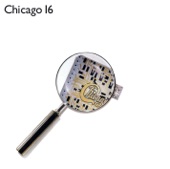 Love Me Tomorrow
Chicago
23 hours ago
Baby, I Love Your Way / Freebird
Will to Power
23 hours ago
This Hard Land
Bruce Springsteen
23 hours ago
Generals and Majors
XTC
23 hours ago
One
Bee Gees
23 hours ago
What Cha Gonna Do With My Lovin'
Stephanie Mills
23 hours ago
Hungry
Winger
23 hours ago
All Around the World
Lisa Stansfield
23 hours ago
You Don't Have to Remind Me
Sass Jordan
23 hours ago
Dear Lover
Teena Marie
23 hours ago
Ver más
Back To The 80's Radio en vivo
Back To The 80's Radio is an online radio channel that live streams globally 24/7 the greatest hits from the 80s. With a logo design that reminiscent of the 80s' blockbuster Back To the Future, the channel takes the listeners down memory lane in a nostalgic journey through the songs that defined the decade.
Back to the 80's Radio is part of Heartbeat of Flagler, a network of radio stations based in Florida.
Frecuencias Back To The 80's Radio
Palm Coast: Online
Lista de las canciones más escuchadas
Últimos 7 días:
1. David Guetta & Madonna - Lucky Star
2. Howard Jones - What Is Love
3. Mr. Mister - Kyrie
4. Huey Lewis & The News - Stuck With You
5. Corey Hart - Sunglasses at Night
6. The Vapors - Turning Japanese
7. Christopher Cross - Ride Like the Wind
8. Whitney Houston - You Give Good Love
9. Alice Cooper - Clones (We're All)
10. The Whispers - Rock Steady
Últimos 30 días:
1. Mr. Mister - Kyrie
2. The Icicle Works - Birds Fly (Whisper to a Scream)
3. The Cars - You Might Think
4. Stars On 45 - "Stars on 45" a - Side (Beatles Medley) [Remastered]
5. Men At Work - Who Can It Be Now?
6. Daryl Hall & John Oates - Private Eyes
7. Billy Joel - Uptown Girl
8. Don Henley - All She Wants to Do Is Dance
9. David Guetta & Madonna - Lucky Star
10. Corey Hart - Sunglasses at Night
Contactos
Redes sociales
Compartir
Comentarios