Once Upon a Time In the West
Ennio Morricone
20 hours ago
Ye Banks and Braes o' Bonnie Doon
Philmari
21 hours ago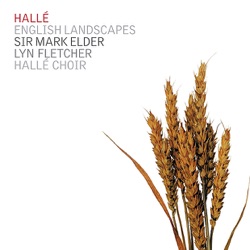 Elegy for Orchestra, Op. 20 "The Fall of the Leaf"
Hallé Orchestra & Leslie Heward
21 hours ago
Chopin: Piano Concerto No. 1 in E Minor, Op. 11 - 2. Romance (Larghetto)
I Like Frédéric Chopin
22 hours ago
The Armed Man - A Mass For Peace: XII. Benedictus
Karl Jenkins, Guy Johnston, London Philharmonic Orchestra & National Youth Choir of Great Britain
22 hours ago
Vocalise, Op. 34, No. 14 (Sergei Rachmaninoff)
Tina Faigen
22 hours ago
Molto Allegro (Mozart: Sonata for Two Pianos in D Major, K. 448)
Karl Ulrich Schnabel
23 hours ago
Tchaikovsky: Romeo and Juliet (Fantasy Overture, 1870)
Leopold Stokowski & Members of Leopold Stokowski's Orchestra
23 hours ago
Dance of the Blessed Spirits / Gluck
Robert Burns & Gordon Kennedy
23 hours ago
Bresiliana, Grande valse brilliante de salon
Michael Linville
23 hours ago
Ver más
KUSC Classical 91.5 FM KDB en vivo
KUSC is a non-profit Classical Music radio station owned by the University of Southern California. It operates using the frequency 91.5 FM in the Greater Los Angeles Area and live streaming globally through the internet.
Listeners and Classical Music aficionados financially support the station. Its line-up is music-focused, offering different music shows specialized in a particular decade or music style within Classical music, as well as live talk shows with elements of entertainment. The station also features several live concerts around the world.
KUSC takes a modern approach to the way it promotes Classical music, offering fun and educational segments such as the Great Composer Quiz on its morning show and compiling a Top 100 Countdown with the most popular classical pieces selected by listeners.
Popular shows
Classical California All-Night
Classical Music
Classical Requests
A Joyful Noise
A Musical Offering
Modern Times
Popular hosts
Rick Capparela
John Van Driel
Alan Chapman
Dianne Nicolini
Jim Svejda
Jennifer Miller
Gail Eichenthal
Categorias:&nbsp
Classical
Frecuencias KUSC Classical 91.5 FM KDB
Los Ángeles: 91.5 FM
Morro Bay: 99.7 FM
Palm Springs: 88.5 FM (KPSC)
San Luis Obispo: 99.7 FM
Santa Bárbara: 93.7 FM
Santa Clarita: 91.5 FM
Thousand Oaks: 91.1 FM
Ver más
Lista de las canciones más escuchadas
Últimos 7 días:
1. George Frideric Handel - Bourree
2. Coleridge-Samuel Taylor - Eleanore
3. Camille Saint-Saëns - Cello Saint-Saëns
4. Ludovico Einaudi - Einaudi: Oltremare
5. Jeno Jando - Enigma Variations: Nimrod
6. Wolfgang Ambros - Wolfgang Amadeus Mozart 
7. Giordano - Concerto For 2 Trumpets In C, RV 537
8. Robert-Schumann-Philharmonie & Frank Beermann - Symphony No. 3 in E-Flat Major, Op. 97 "Rhenish": II. Scherzo: Sehr massig
9. Richard Lester & Domenico Scarlatti - Scarlatti Sonata in D minor, K141
10. Jean Sibelius & Finnish Radio Orchestra - Jean Sibelius puhuu (Jean Sibelius Speaks)
Últimos 30 días:
1. George Frideric Handel - Bourree
2. Camille Saint-Saëns - Cello Saint-Saëns
3. Coleridge-Samuel Taylor - Eleanore
4. SHILLAMUSIC - Wolfgang Amadeus Mozart: Mozart Wiegenlied
5. Ludwig Van Beethoven - Romance in F
6. George Frideric Handel - Concerto II in B-Flat
7. Domenico Cimarosa, Harmoniae Templum Chamber Orchestra & Simone Perugini - Artemisia
8. Matias Dupont - Symphony
9. Cécile Chaminade - Etude romantique, Op. 132
10. Guitarrismo - Luigi Boccherini: Fandango, G. 448
Podcasts relacionados
Contactos
Sitio web:&nbsp
www.kusc.org/
Dirección:&nbsp1149 S. Hill Street Suite H100 Los Angeles, CA 90015 USA
Teléfono:&nbsp213-225-7400
E-mail:&nbspsupport@uscradiogroup.org
Redes sociales
Compartir
Comentarios